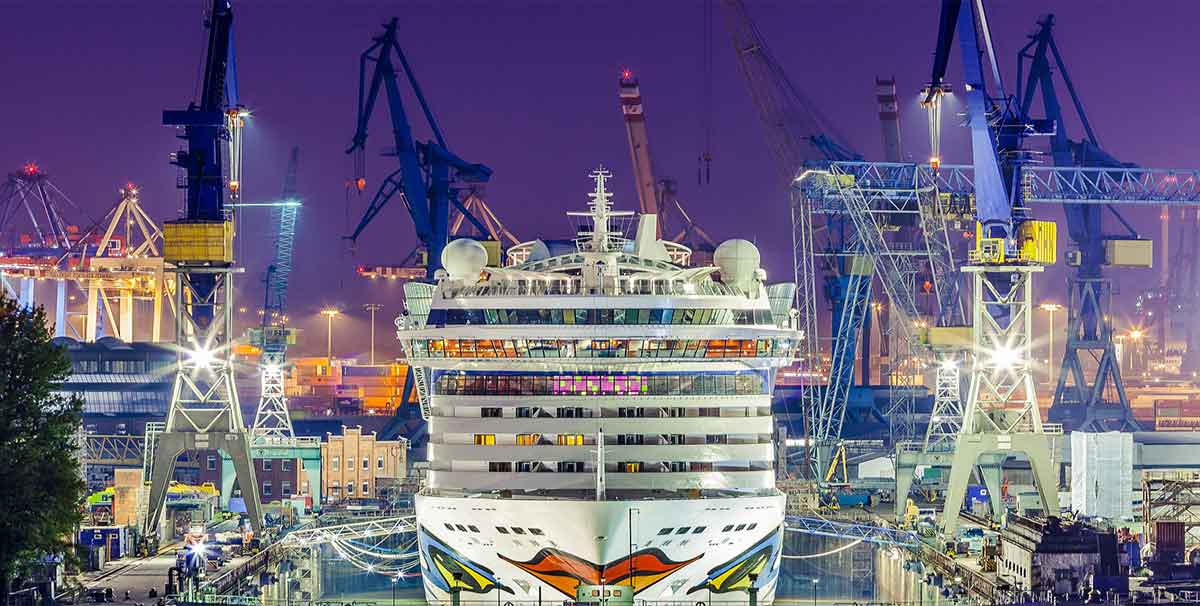 Dry Dock Refit Safety
Compliance Safety Training
---
A procedural approach to health, safety and environmental impact
T he introduction of the International Safety Management (ISM) Code has resulted in vessels being operated under a procedural process involving both shore and onboard ship management. This has caused ship owners and managers to examine the health, safety and environmental aspects and impacts of the business that they conduct. It is designed to ensure that all risks are captured, analyzed and mitigated as far as is reasonably practical. For most masters and crew in well-run ships with responsible management structures ashore, their daily routines are regimented by company procedure manuals which give guidance and instruction in the day to day operation of the ship in which they serve.
Industrial & Marine Safety Consulting provides essential safety advice for personnel arriving at the yard from either shore or sea, the shipyard's Health and Safety department will carry out safety induction training for all persons coming on to the site for both ships' crews and contractors. The induction process for ship's crew takes place as soon as practical after a ship arrives in dock and before contractors carry out any work. This requirement is incorporated into the standard terms of the repair contract.
All vessels undergoing work within the yard are subject to a daily audit visit by our Safety Manager, who will make himself known to the master and the company superintendent at this time and who will observe activities around the vessel using a scoring method to determine the level of protection being applied. Copies of the daily safety record sheet are passed to the Production and Ship Manager in charge of work on board. Work may be stopped immediately if our Safety Manager observes or is made aware of a seriously unsafe condition. This may also occur if there is no marked improvement in a previously highlighted area.
Ship and yard managers meet daily to discuss matters affecting overall progress and quality. The first item on the agenda is health and safety where all those present can state any problems they are experiencing onboard vessels and the proposed corrective action that is to be taken. It is interesting to note that there is an increasing tendency for some companies to increase the scope of work that they expect the crew to carry out while in dock. This does not normally present a problem in ships where a reasonable safety culture exists on board. There have, however, been occasions where ships' staff have been refused permission to carry out potentially hazardous tasks for which they are clearly untrained.
---