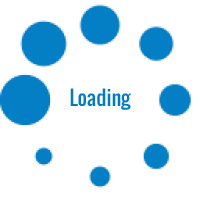 Carnival Desitiny / Sunshine Refit - Trieste, Italy... I worked on the industry's most ambitious refit. It involved 3,000 workers putting in 2 million hours of round-the-clock labor, first to demolish much of the old ship, then to fit it with all the new features of Carnival's Funship 2.0 package.

Fairmont General Hospital & Consol Coal... Fairmont General Hospital's Nurse Staff, VP and Occupational Doctor. We developed Consol Coal Company's Occupational Medicine program.

Carnival Cruise Line Staff Captains and Chief Security Officers. I worked with Carnival Cruise Line as Manager, Occupational Safety Programs. I joined Carnival Cruise Lines in January 2007 as an Occupational Safety Coordinator and was later promoted to Occupational Safety Superintendent. My team has been critical in reducing accidents and promoting safety in the vesselsr; I demonstrated extensive leadership in the development and implementation of their Dry Dock safety initiative, known as Dry Dock 2.0.

Crucible Specialty Metals... I had 8 Steel Mills around the world. Pictured is the Health and Safety Corporation Team and head of the USMW Union Safety Team. We worked with the Union and how to do right for the worker if they got injured.

Pilgrims Pride... We helped Pilgrims Pride Chicken Plant reach a historical 1 million man hours without an OSHA or Worker's Compensation injury.
Samuel B. Pulice MS –
PRESIDENT
B rian Pulice earned a master's degree in safety and environmental management from West Virginia University in Morgantown, WV and a bachelor's degree in physical education and special education from Fairmont State University in Fairmont, WV. With over 25 years of experience in the Industrial and Marine industry, he has developed leadership and management expertise in the areas of health, safety, security, environmental management, risk management, quality improvement, insurance administration and auditing.
Brian worked for Carnival Cruise Lines as the Manager, Occupational Safety Programs in their corporate complex, located in Miami, FL. Some responsibilities included providing guidance, direction and leadership for the vessels safety and health process. Additionally, Brian's past experience has included work with companies such as Equifax, Crucible Specialty Metals, Pilgrim's Pride, Royal Caribbean International and Fairmont General Hospital. He began his early career in the family business, Pitrolo's Supermarkets.
While working at Carnival Cruise Lines, Brian participated in a joint venture with DuPont's WorkPlace Safety "STOP" Safety Training Observation Program, a very popular and successful workplace safety training program in the global market today. This proven program teaches workplace safety auditing skills by observing people while they work, and developing programs and systems to reinforce safe work practices while correcting unsafe acts and conditions.
Born in Fairmont, West Virginia, Brian also has 20 years of experience with raising beef cattle and management of the families' apartment business.
Certifications and Training:
Accident Investigation
24 Hour Haz Mat Training
16 Hour Confined Space Training
Forklift Operator Training
Incident Commander
Respirator Fit Testing
ASSE Member
Organic Vapor Monitoring Class
SLIPSTOP Tester FSC Training
Dolphin System Chemical Management
Legal Aspects of Incident Investigation by E. Adams, J.D
---
eMail • 304-816-7857